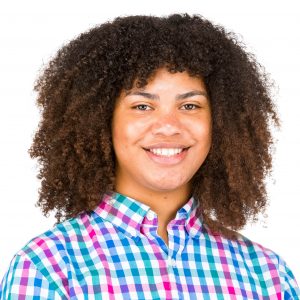 Written by Zachary Leonard on April 27, 2020
Zachary serves as a graduate assistant within the MFOS Office
Finishing the first year of my graduate program felt like a goalpost that seemed so far off in the distance, I feel a sense of pride and relief to now have made it. With this semester coming to an end, I reflect on my first year of graduate school and the path that I took to get where I am today.
I grew up in a small country town 20 minutes from downtown Houston, Texas and had been ready to leave it behind to see more of the world from the time I was able to walk. When I went off to college in the Fall of 2015, I waved goodbye to my family to start a new chapter of my life at Sam Houston State University where I got my bachelors in Multi-Platform Journalism. As many first-generation college students can say, my family was supportive of my educational accomplishments, but none of them really knew what navigating this unique experience was like.
As I felt my time in undergrad coming to an end, I knew that a life in media was not my calling and that I really enjoyed working with students, particularly other first-gen students, and helping them navigate college in the same way that my mentors were able to help me. After graduation, I packed up my red Chevy Silverado once more with my eyes set on the Sunshine State to pursue a degree in Student Affairs.
The transition from Texas to Florida made me feel like I was in an episode of The Twilight Zone. The sights, sounds, and food I had grown accustomed to gave way for a new cast of experiences to take stage. If there is anything that has proven true since my move to Florida it is that there is always something new to eat!
As I settled into my new Gainesville apartment, I was questioning what I had gotten myself into. My mind was absorbed by the anxiety of

starting a new job and classes at a new school halfway across the country from what I knew to be home.
New beginnings are full of uncertainty. The world can be a big, scary place and our anxiety naturally draws us to a fear of the unknown. Throughout my first year as a graduate student, I constantly worried about if I was doing enough in my professional, academic, and personal life. If I forgot to return an email, felt lost in class, or missed a FaceTime call from a friend back in Texas, I would be overcome with a heavy shroud of guilt and dread. Grad school is a lot; a lot of late-night study sessions, a lot of frustration, and a lot of large iced coffees from Dunkin' Donuts.
While there were several challenges throughout my first year, I also met people along the way that have made every minute of my time at UF special. I get to work with an amazing staff to serve other first-gen students like myself, I'm in an awesome cohort in my degree program that always lift my spirits, and I have found a friend group that has become my new home.
Now as I look back on my first year of grad school, I stand in pleasant disbelief at how fast it has gone by. Through all the struggles, I persisted and I faced every frustration with a quick quip and determination.
What truly kept me grounded were the people I have met in my journey, my coworkers, friends, and the students that I work with that remind me so much of the friends I said goodbye to in Texas. Being first-gen students, we are not ever given a roadmap to the college experience, but with a little help from others, persistence, and one final large coffee, we can look back on our experiences and be proud of how far we have come before setting out on the rest of our journey.