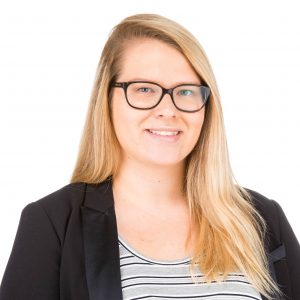 Written by Taylor Turner on May 5, 2020
Taylor serves as a graduate assistant within the MFOS Office
I had always had the dream of attending college. Often times my dad would remind me not to worry about how I would pay for college but rather to focus on my academics. During high school I was determined to attend college. I worked two jobs and I shared a car with my Dad up until my senior year of high school. I started touring colleges in my sophomore year which was pretty early in comparison with my peers. My dad, grandparents, and I went and tours many of the Florida public institutions. While I did not know much about college at the time, I knew that a public institution would be the best for me financially.
After touring many campuses, I finally went to tour Florida Gulf Coast University (FGCU) – about an hour away from my hometown. As soon as I toured, I knew that was where I was meant to be. My grandma shared with me that I should apply to 3 different schools – one that I knew I could get into, one that I really did not think I'd get into, and my dream school. I did just that. When I got my acceptance letter to FGCU, I knew that everything was falling into place.
Fast forward to me attending college and navigating this new world. I was totally lost and confused on what to do. Luckily, I had help along the way. I became a part of Student Support Services (SSS) which is a government funded program designed to assist first-generation, low-income, and students with disabilities. I had no idea how much this program would change my life.
Coming into college I was an undecided major and I had no idea what I wanted to do. I knew I had to go to college but what did I want to do with my degree. I weighed my options and since I enjoyed math, I thought Finance would be a good fit for me. I started to take the intro business classes and I liked them. Then things got tough and I had dropped two classes that I needed for my major. These classes felt impossible to pass. I spoke with Lisa, my SSS advisor and she told me about her similar experience in undergrad.
At the time, I was a Peer Coach helping incoming freshman transition to the university. Then it all hit me. There are people like Lisa who work for the university and get to help students every day. I started to ask more and more questions and I finally realized my passion for student affairs.
I could go on forever about my first-gen story, but I want to say that you can do this. You are here for a reason and if you truly want something, you can go and get it. Another important thing to share is there are people in your corner to help guide you. There is always someone who can be there to root for you and cheer you on for your successes and lift you up during your lows. Whether you find that someone in a professor, a student affairs professional, or a friend/family member; there are people out there that want you to succeed and will help you every step of the way.
Being a first-generation college student is so important to me and I would highly encourage you if you feel that no one is in your corner, contact me. Contact the first-gen office. We truly care about each and every first-gen student and I would love nothing more than to help you through the struggles when needed but also to see all of your hard work and dedication be recognized after 4 or 5 years when you can finally say "I did it!"
Thank you for listening to my story, and I can't wait to hear yours.
#FirstGenProud